PICKY EATERS 1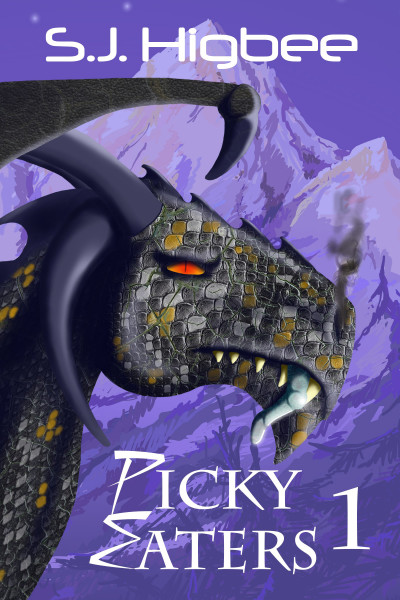 This tale about family life, dragon-style, is escapist fun for adults.
Castellan the Black, now better known as Casta the Grey, has led an eventful life, but these days he's content to live alone in his mountaintop lair, fending off occasional attacks from the food and waiting to die. At least, that's what he tells himself.
Babysitting his young grandchildren is definitely not on his to do list. Sammy Jo doesn't care that the world used to cower before Casta's wrath. She doesn't want barbecued knight in armour – it's tinned food – and that's that. Sadly, her little brother Billy Bob is more inclined to follow her lead than his grandfather's, and what's a grumpy old dragon to do with two such intransigent youngsters?
Things go from bad to worse when he wakes up from a nap to find they've been hunting for more appealing treats. Organic, free-range lunch was exactly what they needed, according to a very proud Sammy Jo. He's never seen the food so upset, and now it's coming up the hill, armed with spears and bows, hell bent on revenge.
All proceeds from Picky Eaters for the duration of its publication to mental health charities.